Tips to Create Perfect Call to Action for Sales Conversion
Written on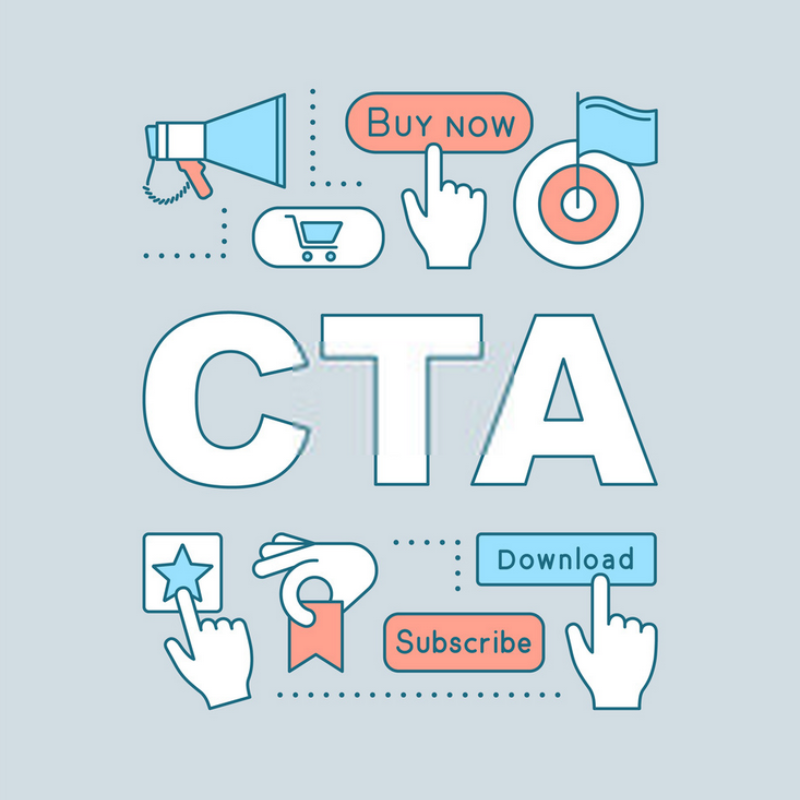 You can create call to action images & animations with PixTeller Banner Maker
Do you want to win $1 million?
Then read this blog to the end, and you will receive the prize money!
Oh, we wish if only this was true. Anybody would have read through the whole article more than once. Nevertheless, now, we have planted the perfect way to encourage someone.
Starting any sales pitch with a brain-stimulating pitch can easily help you to have your audience's complete attention. Furthermore, we would like to share essential tips to engineer a lucid and gripping call-to-action (CTA) for your marketing campaigns for sales conversion.
But first, clear our basics.
What is a CTA in marketing?
In marketing, CTAs are an essential part of an advertisement that motivates and acknowledges the target audience what they should do once they click on PPC Ad.
The most common example of CTA is "Buy now!".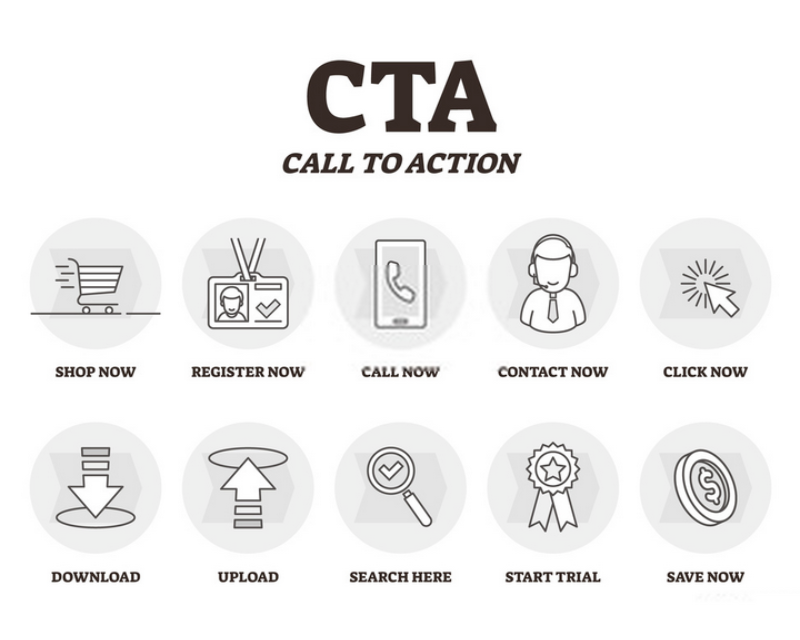 The art is to embed rational and sufficient information with the CTA. It will benefit your target audience and as well as your business.
A right Ad sends a clear message to the visitors ratifying the expectations from your brand and discourage the wrong users from clicking your PPC AdWords for Services.
Using core industry phrases and messages is key to a higher conversion rate. Here are some essential tips to craft a perfect call-to-actions that can drive sales and making your website engaging and successful.
Essential qualities Of Effective Call-To-Action
1

Strong Verbs For CTAs

Your CTA should be clear, concise, and crisp. As the length is only limited to 35 characters per description, so it is better to walk the talk. Start the CTA with an intent to pursue your target audience.

For an E-commerce website, use words like "buy", "shop", "order" etc. Newsletter promotion should have action words like "download", "subscribe".

These verbs are a great way to motivate people to drive the sales of your business.
2

Embed Words That Evoke Emotions and Enthusiasm

You should be able to elicit a strong response from your audience. It depends on the robustness of your CTAs.

For instance "buy now and get 50% off!" can send a robust persuasive emotion into their brain as you are rendering them a benefit that they cannot turn down.

Usage of an exclamation mark at the end of a CTA gives an extra kick and zest.
3

Give Your Audience A Reason To Take Desired Action

It means that what does your business holds for the audience's interest. Action on Google Ad should resonate with the need for a visitor. Will your brand help them to shed extra pounds, save significant money, etc.

All these factors mesh together and make a CTA comprehensive and engaging. Add the unique selling proposition (USP) of your business to the CTA makes the Google Ad robust and engaging.

For instance - "Call now and get a free consultation on all services".
4

Make The Most of FOMO

FOMO - fear of missing out is a strategy that works effectively for driving sales. Craft a CTA that can make people believe that they might miss out on this opportunity which may not come again. Subsequently, they will join the bandwagon.
5

Know The Operating Devices Used By Audience

There is no secret in accepting the fact it is crucial to have a killer call-to-action. CTAs must be customized according to the devices used by the target audience. Desktop users try to filter their research and do not quickly jump to a brand. On the other hand, mobile users want faster results.

A phone-call centric CTAs are essential for mobile search results.
5

Get Creative!

Keep your CTAs fresh and engaging, and you can be creative as similar to Ad copy creativeness.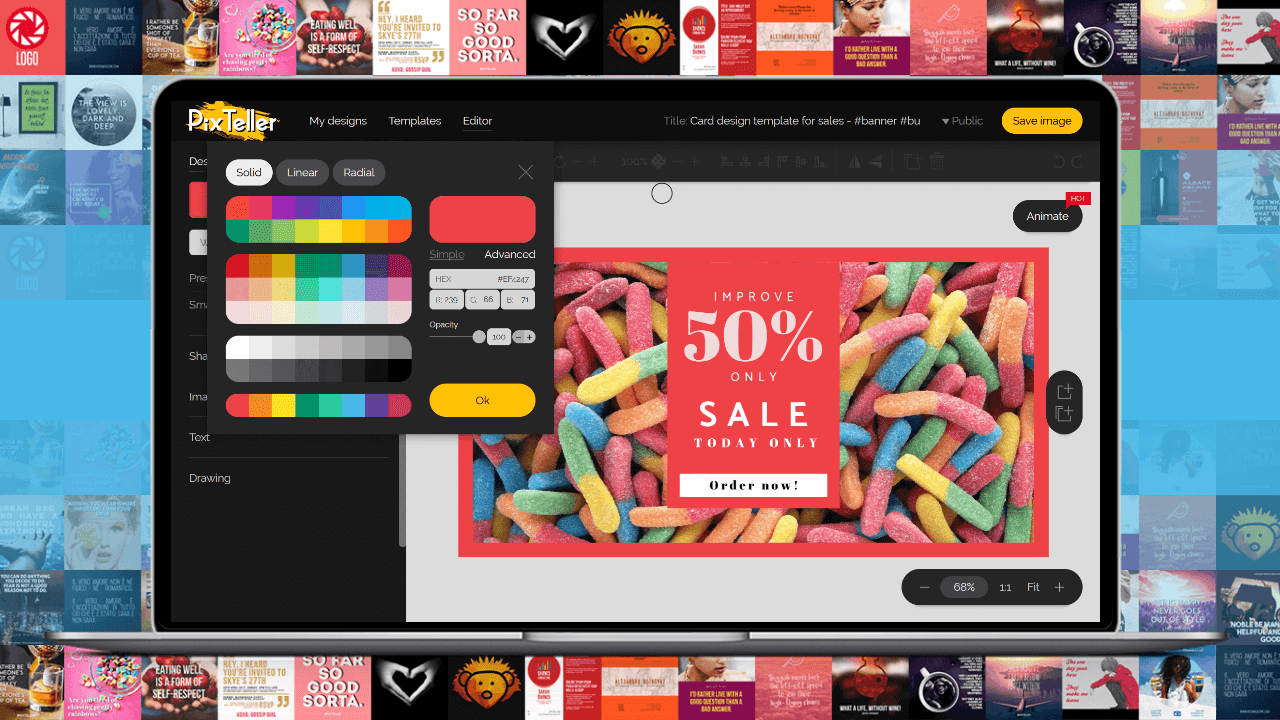 Be creative and make marvelous call to action graphics
with our online banner editor
A/B testing helps you to identify which CTA's are engaging and drive sales and vice versa.
Think outside the box and add a tagline that is surefire CTAs. PPC Ads are a process of trial and error, and you can only learn and improve while doing the brainstorming and hard work.
6

Repetition Is The Key

The brain has the mechanism to save certain information in different patterns. If something keeps on coming repeatedly, then it encourages a reader to explore and discover. As a marketer, make the most of this and use it to your own benefit.

How?
Well, use this unconscious property of the brain in your CTAs! Boost your call to action strategies with provoking tag lines such as "save time", "make more money".
Are You Ready To Incorporate Vital Tips Into the CTAs?
The information lacking any effective action is worthless as it will not be able to drive sales. It is prudent to take out the time and compose a compelling CTAs that are sales-orientated. In the end, it is about respecting the sentiments, goals and time of the target audience and reciprocating them with credible information and quality service.
What are the strategies that you follow to boost conversion using the CTAs? Let us know below in the comments section.
Until next time, Be creative! - Pix'sTory made by Morris Edwards

Web developer & marketing strategist who works with Awebstar, a BigCommerce development company in Singapore.
Apart from this, he loves to write blogs on web design, SEO & internet marketing. Follow him on Facebook / Twitter to get his new articles and updates instantly.